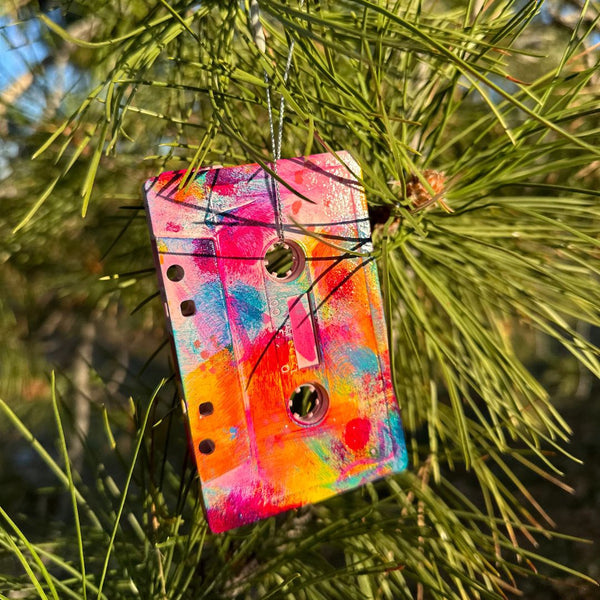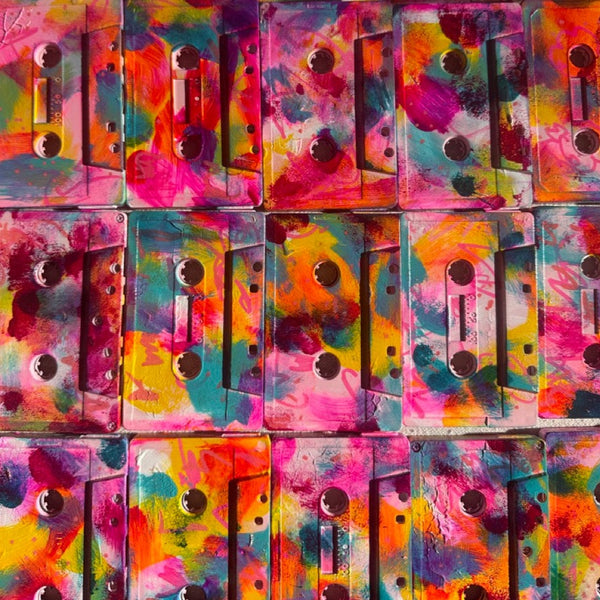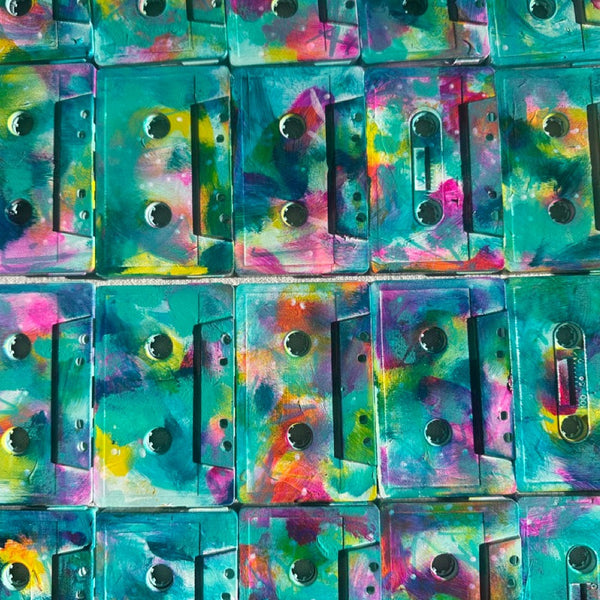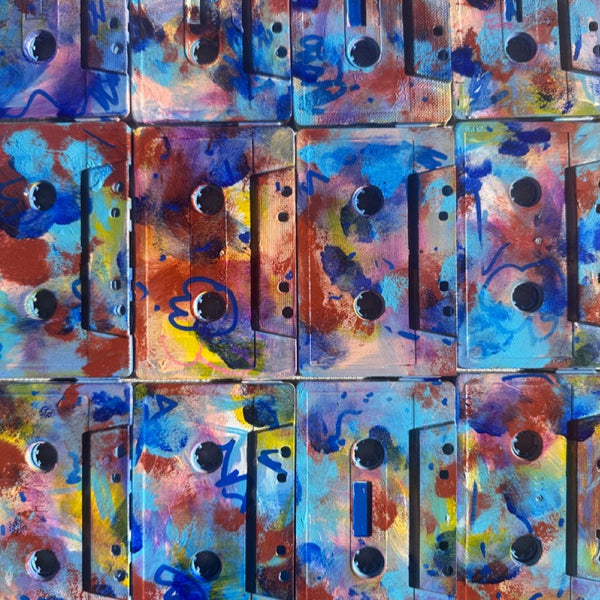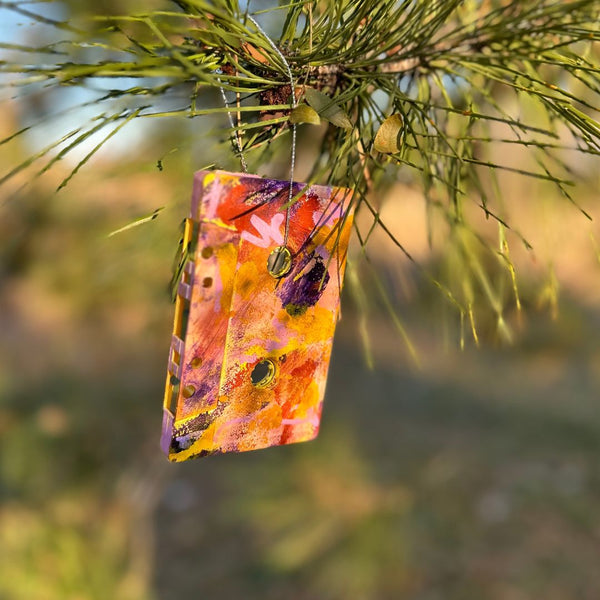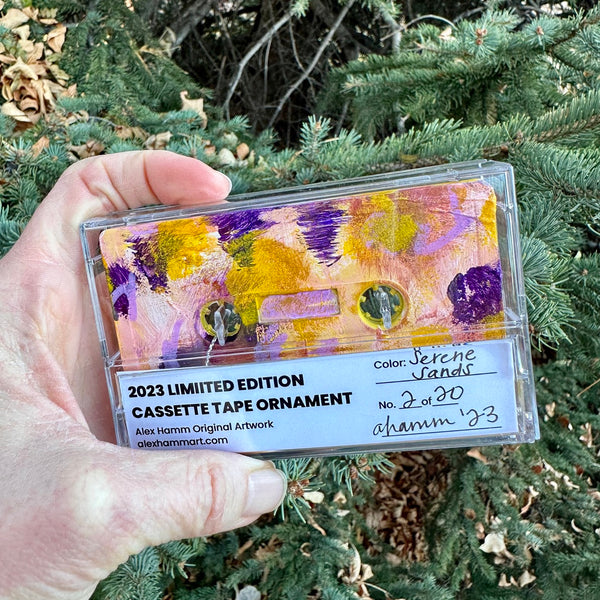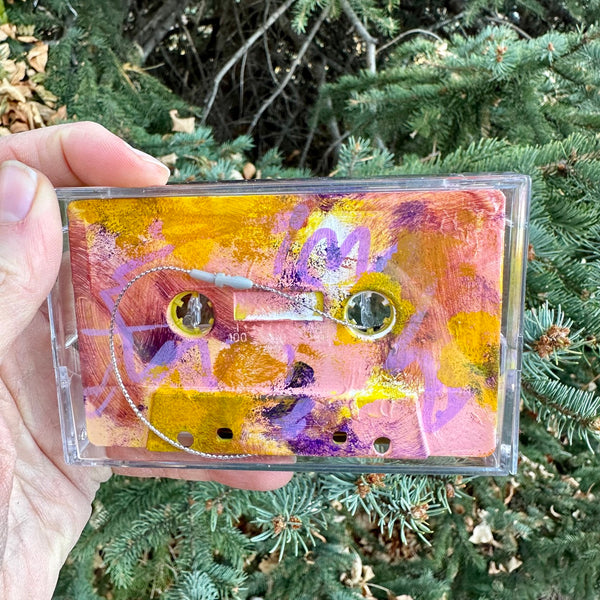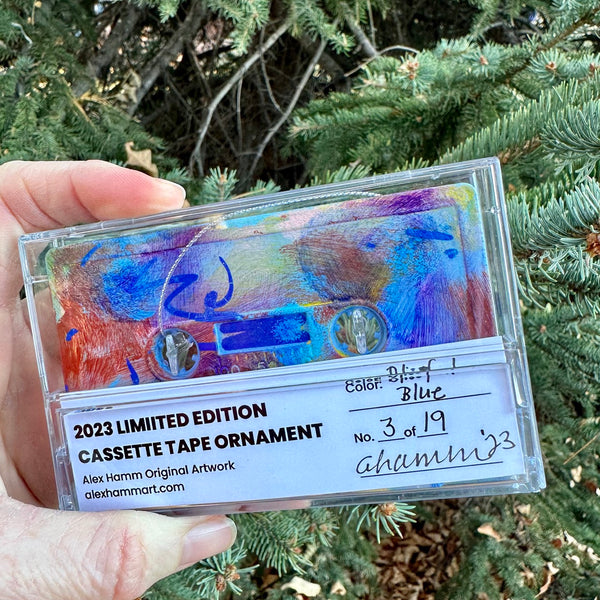 Limited Edition - 2023 Holiday Cassette Ornaments (Original Artwork)
Ready to say goodbye to mass-produced Christmas ornaments that lack character?  Do you want to add a pop or personality (with maybe a touch of nostalgia) to your tree?

Say "Hello!" to these 2023 Limited Edition Holiday Cassette Ornaments.  Each ornament is a an original abstract work of art, hand painted on a recycled cassette tape.
Packaged in a clear plastic cassette box, each limited edition ornament includes a signed and numbered miniature certificate and attached silver hanging thread.
These ornaments make a thoughtful and impressive gift for anyone who appreciates one-of-a-kind treasures and an eclectic aesthetic.

Available in 4 limited edition colors:

Perky Pink
Tranquil Turquoise 
Blissful Blue
Serene Sands